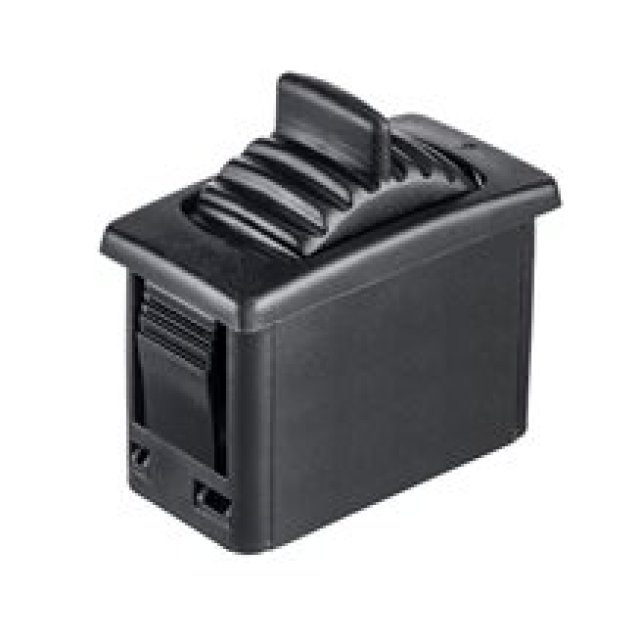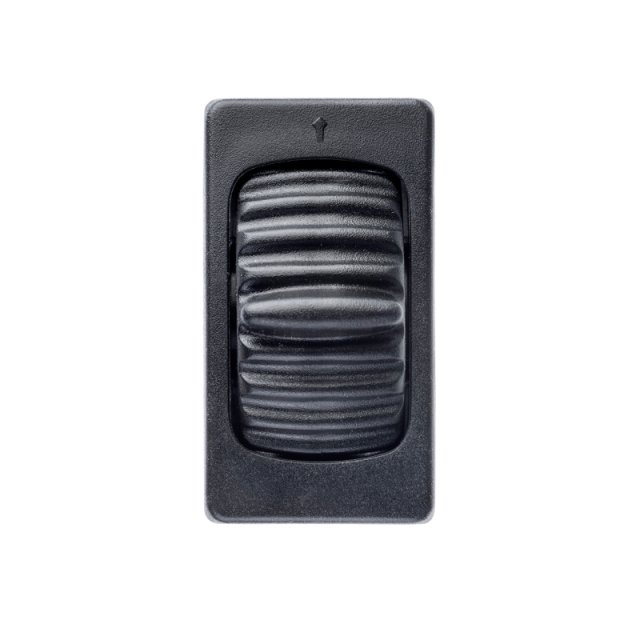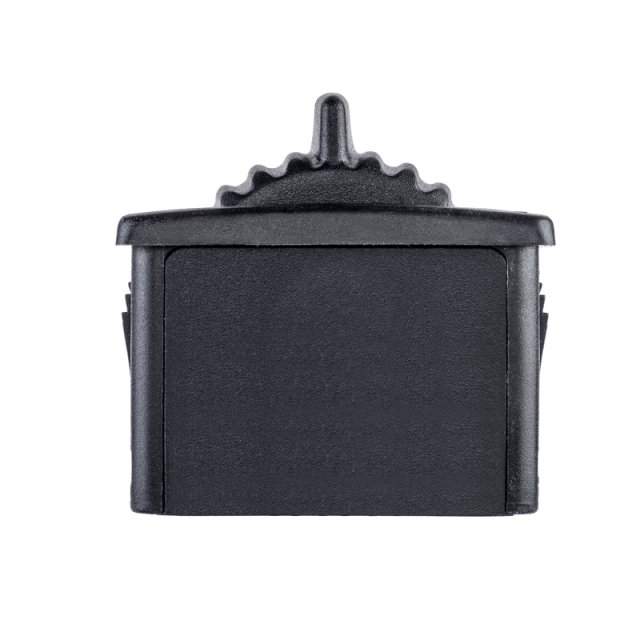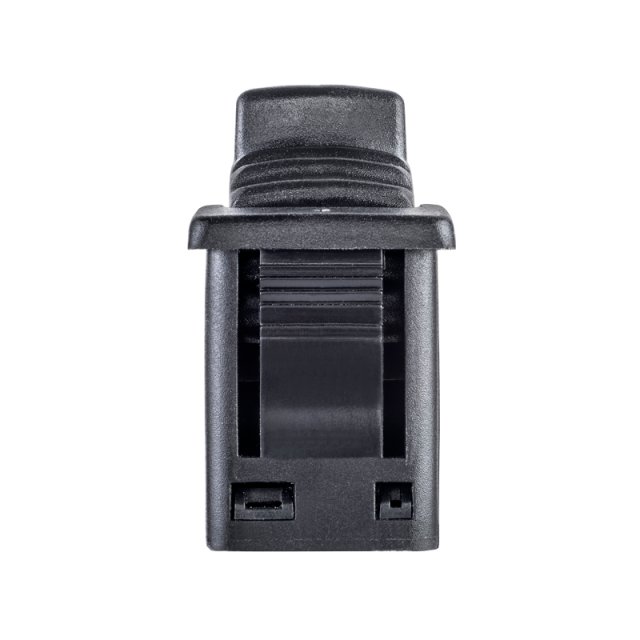 The JC050 is a roller for use in joystick grips and other in-cab human-machine interfaces.
Robust design for arduous applications
Return-to-center
Optional lever actuator profile
Low under-panel depth of 23mm
Hall-effect sensor technology
Rated for 3 million cycles of life
Dual-redundant electronic architecture
Outputs with sense and voltage span options
Dual supply to ensure a high level of signal integrity
Designed to allow contamination (liquid or dust) to pass through the mechanism without causing any damage
Electronics sealed to IP67
A robust, return-to-center mechanism provides movement over a range of ±37°, with the thumbwheel having an option of a lever profile to ease operation. A compact mechanical design means the required under-panel space is just 23mm.
The roller utilizes non-contacting, Hall-effect sensing technology that eliminates contact wear and provides for long-life integrity of the output signal, giving rise to a minimum operating life of 3 million cycles.
Safety is enhanced via a fully dual-redundant electronic architecture made up of two power supplies and two sensing circuits, the outputs of which can be set to positive or negative ramps or a combination of both. Electronic robustness is assured with the enclosure sealing rated to both IP67.