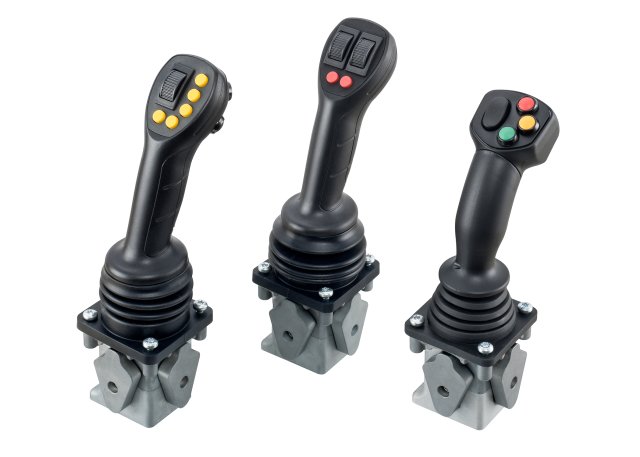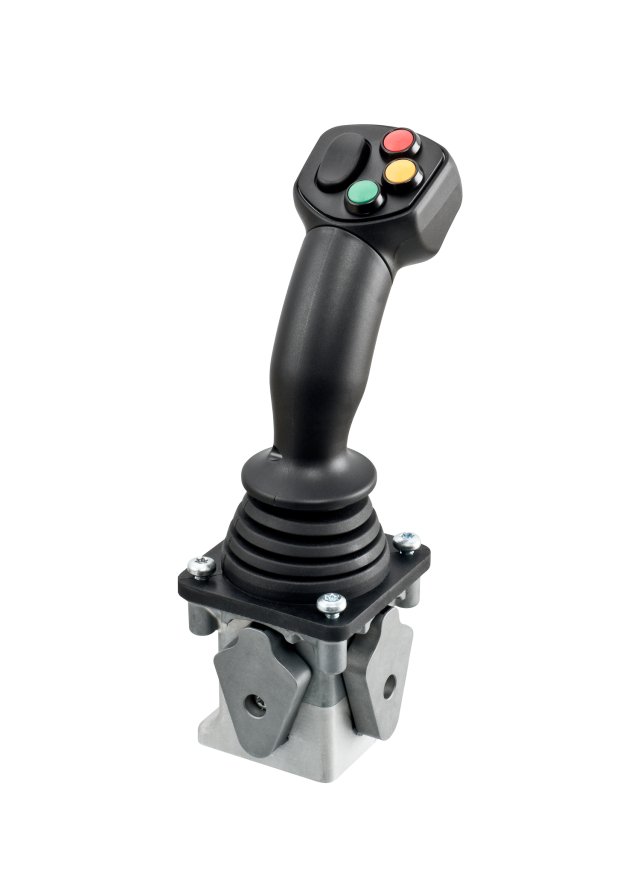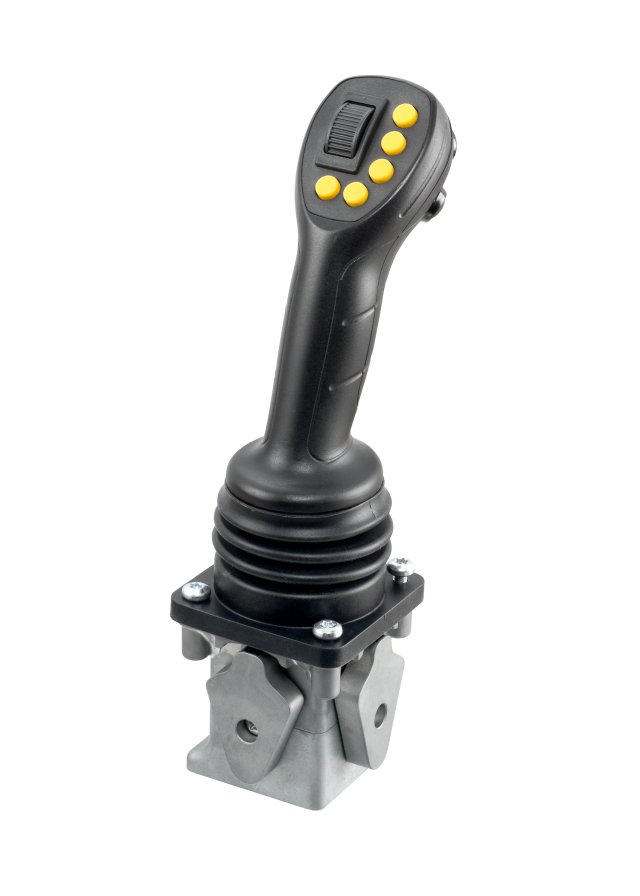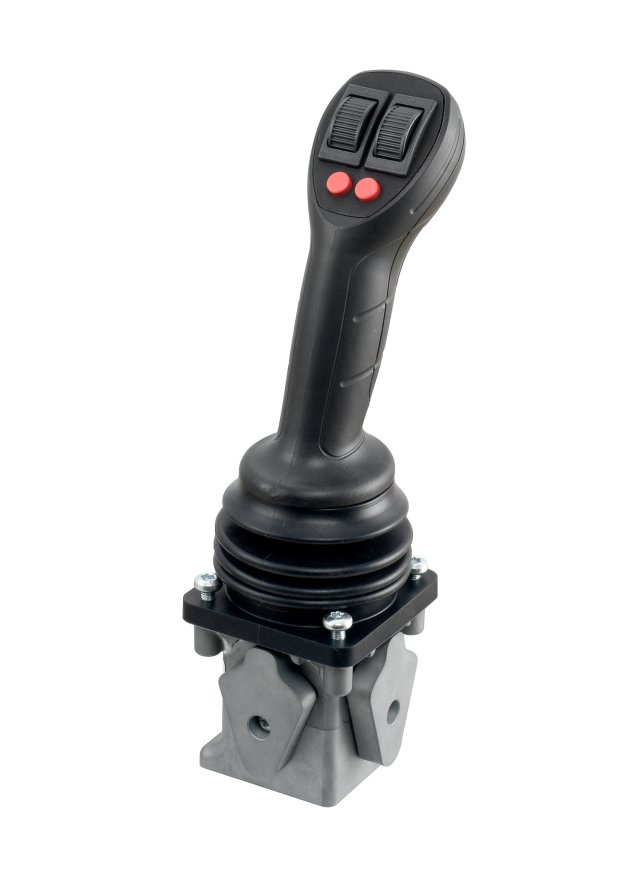 Introducing the next generation of extremely rugged controllers from Penny+Giles.
The new JC8000 rugged joystick controller is designed for demanding operator control applications where extreme strength, reliability, and handle functionality are critical.
The JC8000 is available with one or two axis configurations and is supplied with a non-contact Hall effect sensing system for maximum operational life. The compact size, high lever strength and superb proportional control are ideal for applications in physically demanding working conditions - such as skid steer loaders controls.
Key Features
Rugged design with superior lever strength
Single or Dual axis control
Range of ergonomic handle designs
Hall Effect sensing
Analog or Digital (PWM or CAN bus J1939) outputs
Sealed above panel to IP66 (depending on handle selection)
Superb proportional control
Easily installed and interchangeable with models JC600 & JC6000