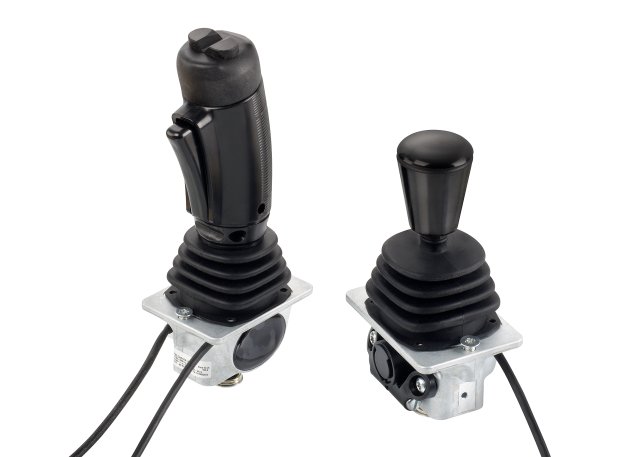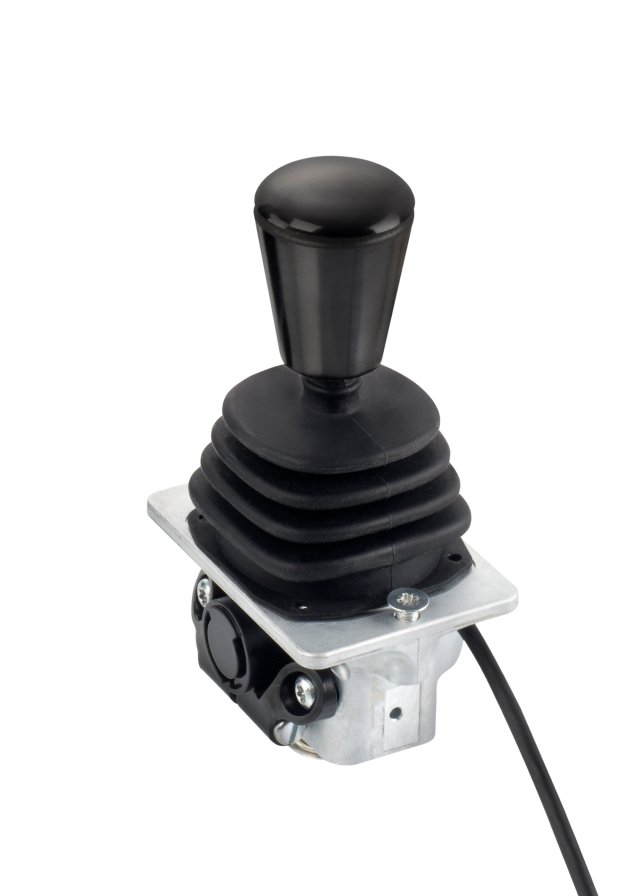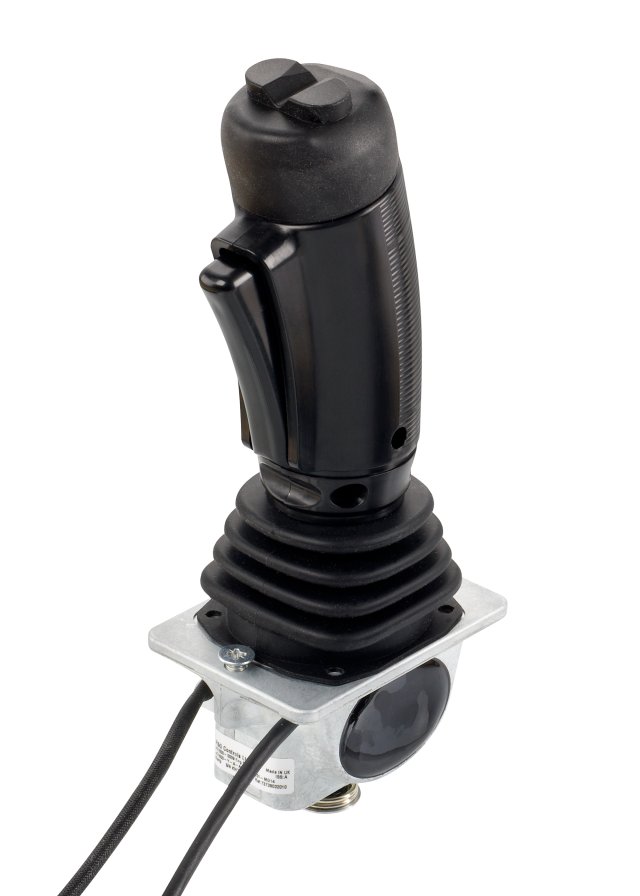 JC1500 Rugged Single-Axis Contactless Joystick Controller
The joystick provides reliable and accurate output signals - and includes a second output to enable error checking of the system integrity. The JC1500 is intended for use in the off-highway specialist vehicles market - particularly where reliability and strength are paramount e.g. Aerial Work Platforms.
The JC1500 joystick complements the existing range of JC150 potentiometer track joysticks and has the same panel mounting details – allowing replacement or upgrade with no panel modifications. The new joystick is designed to share the same range of handles and grips used in the JC150 and JC6000 models.
Key Features
• Contactless – Hall effect technology
• Single axis control with spring to center or friction hold lever action
• Lock and detent features
• Choice of handles and grips
• 5Vdc or 9-30Vdc supply
• Dual channel output with optional ramp directions
• Analog (Vdc) or Digital (PWM) outputs
• Extremely low signal noise – less than 1mVrms
• Operating temperature -40 to +85°C
• Environmental protection to IP69K above the panel
• 53mm under-panel depth
• Electrically interchangeable with potentiometers