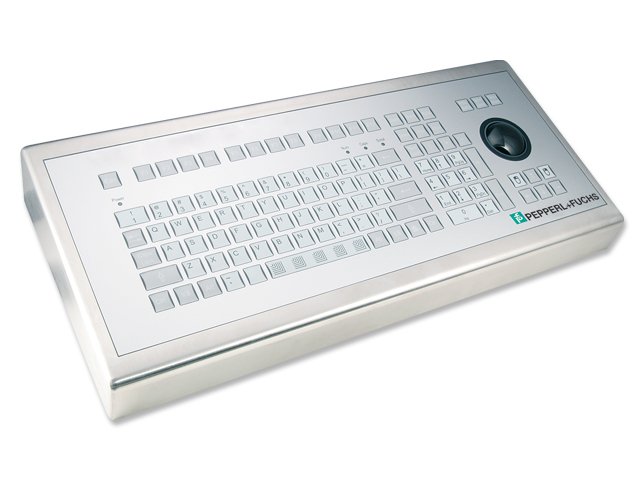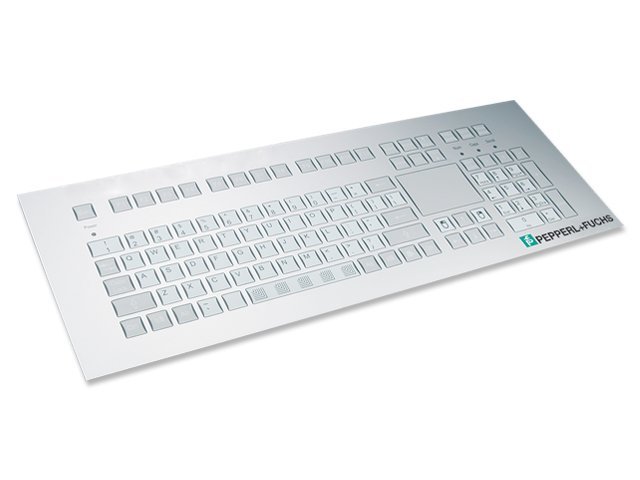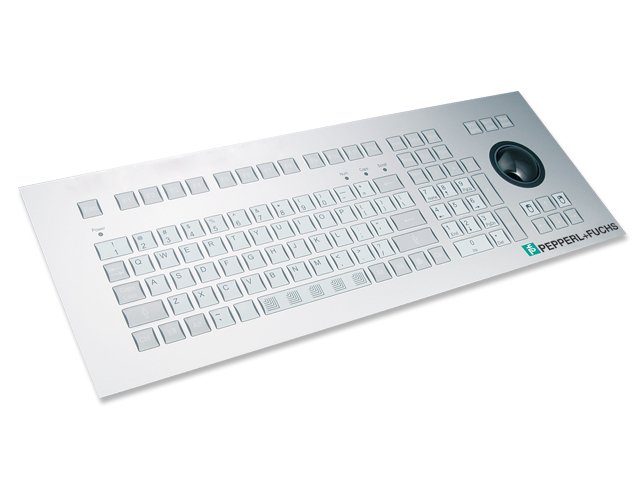 Instrinsically Safe Keyboard
Stainless steel housing or front panel with threaded bolts (TKV version: plastic housing)
Front panel material: aluminium (TKV version: silicone)
Max. Protection level: IP65 (TKV version: IP68)
Number of keys: 105
Interfaces: PS/2 (TKA-EX-Versorgung)
Switching technology: short travel keys
Operation force: 2,6 N
Switch travel: 0,3 mm
Switching cycles: approx. 6 Mio
Operating temp.: 0°C to +50°C (TKV version: -40°C to +90°C)
Storage temp.: 0°C to +60°C
Dimension: 387 x 150 x 20 mm to 508 x 213 x 52 mm depending on version
Versions suitable for use 19 inch 1U drawer units available
Layout: american
EX II 2G, EEx ib IIC T4, DMT 01 ATEX E177
(TKV version: EX II 2G, EEx ia IIC T4, II 2D T79°C IP68)
NB! Barrier always necessary to fulfil the EX-approvals. To be used via barrier KA09210 only (TKV version: KA08201 only). Please order separatelly.
Intrinsically safe IP68 optical silicone mouse available.
Options / Ordering codes:
KS02011 TKS-105-EX-MGEH-US
KS02013 TKS-105-EX-TB50-MGEH-US (50mm Trackball)
KS02015 TKS-105-EX-TOUCH-MGEH-US (Touchpad)
KS09220 TKS-105-EX-TB50-MODUL-US (50mm Trackball)
KS09218 TKS-105-EX-TOUCH-MODUL-US (Touchpad)