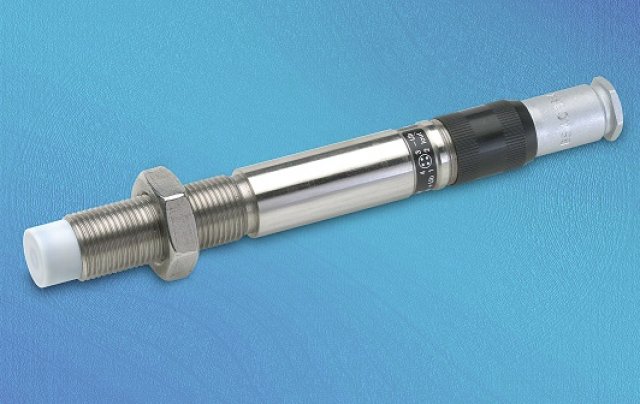 An oscillator connected with a coil produces an electro magnetic alternating Reed, which comes out collimated at the sensor tip. In every metallic, electrical conducting measuring object eddy currents are induced, which change the energy status of the oscillator. This change of the level is evaluated by an adjusted trigger level and is available as a switch signal (PNP) via an output.
Special features of these sensors are:
- high working distance (3,2 mm)
- wide operating temperature range
(-25 °C -+100 °C)
- robust sleeve made of stainless steel.
The sensors are used on combustion engines, turbines and machines, which are working under rough conditions.
Approvals from classification societies are available.