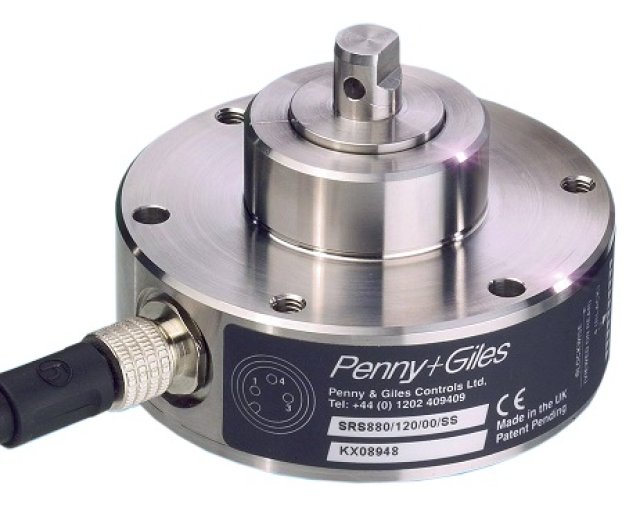 SRH880P Contactless Submersible Rotary Sensor
The SRH880P submersible contactless rotary sensor has been specially developed to meet the harsh operating requirements in heavy duty industrial position sensing applications, including construction, agricultural, military and utility vehicles, as well as a variety of uses in steelworks and power generating plants. This model can operate at a submerged depth of 2m.
The SRH880P sensor operates from 9-30Vdc unregulated or 5Vdc regulated supply and is available with analog (0,5-4,5Vdc) or digital (PWM) output signals. The sensor is factory programmable, allowing you to specify the output signal type, the measurement range (0-20° to 0-360° in 1° increments) and the output direction (clockwise or anticlockwise).
The sensor has a 12 bit resolution (0,025%) over the selected measuring range, and operates from -40° to +120°C when powered at 5 or 9Vdc.
Key features
• Contactless - Hall effect technology
• Single output channel
• 5Vdc or 9-30Vdc supply
• Total sensor measurement range from 0-20° to 0-360°
• Analogue or Digital (PWM) output
• 12 bit resolution over selected measuring range
• Low noise level (1mVrms) on output signal
• Rugged 88mm housing design, available in aluminium or stainless steel
• Superior shaft strength with double bearing support
• Operating temperature -40° to +120°C
• Environmental protection to IP68
• M12 connector for easy installation
• Mating cabled socket with 2m or 5m cable length
• Rapid availability