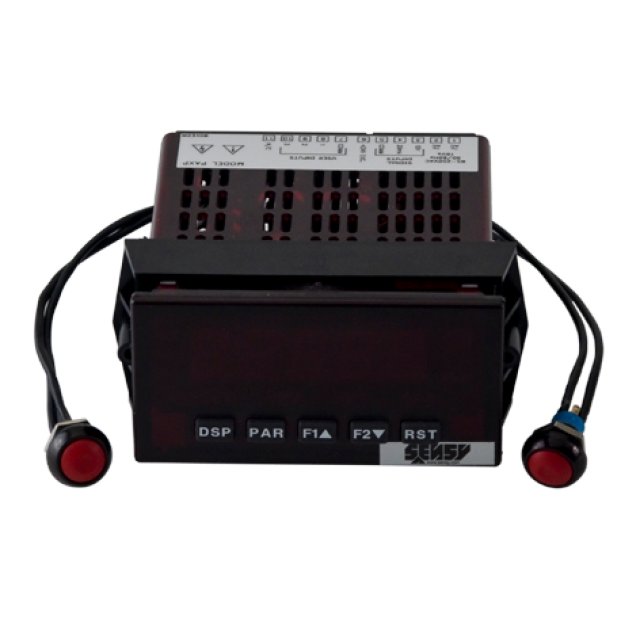 Key features
o Easy and intuitive calibration
o Display of hoisted loads and input signals
o Internal monitoring system of the integrity of the load cells and the load limitation electronic (positive safety)
o TEST button on front cover
o Options
- 4(0)...20mA or 0...10V analog output
- RS232, RS485, USB or fieldbus capabilities
- NEMA 4X/IP65
- Rail DIN adaptor
- Power supply : 48VAC (only for 85...230 VAC version)
- Also available with industrial metallic housing --> see CRANE-BOYDP products
Applications
Load limitation on
- overhead cranes
- container cranes
- gantry cranes
Functions
- Internal survey system of the load cell and the electronic (positive safety)
- TEST button in order to check the good working of the detection system.
- Secret code prohibiting programming by unauthorized persons.
- Intelligent filter with quick reaction to quick overload while not reacting on transitory non significant overload.
- Maximum and minimum memories, Smart filter,
- A math function (+, -, * or %) can be performed on the two signals.