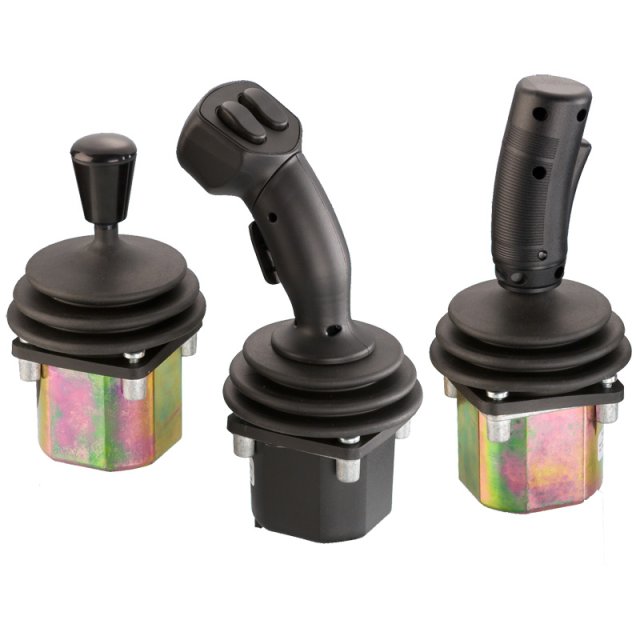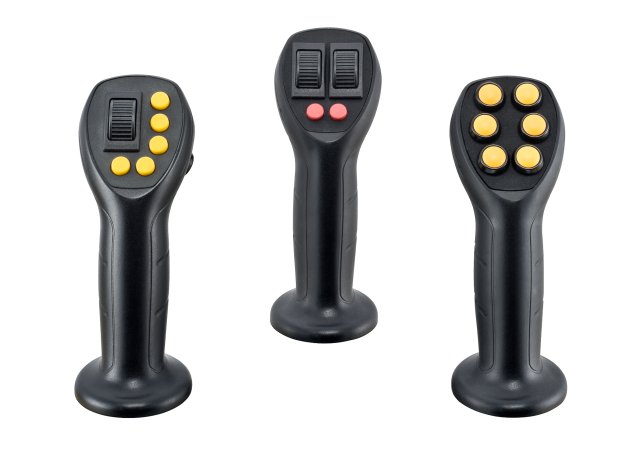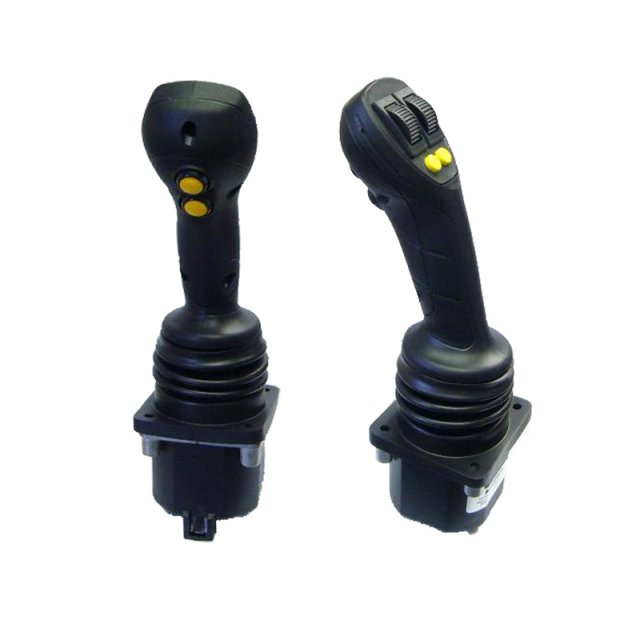 JC6000 Rugged Multi-Axis Joystick Controller
JC6000 rugged joystick controller is designed for demanding operator control applications in off-highway vehicles and other man-machine interfaces, where strength, reliability, and handle functionality are important.
The JC6000 is available with one or two axis configurations and can be supplied with non-contact Hall effect sensors or long life potentiometer tracks. The compact size, high lever strength and superb proportional control are ideal for applications which include operator controls on a wide range of off-highway vehicles, including cranes, loaders, excavators, access platforms, tractors and harvesters.
Key Features
• Rugged design with superior lever strength
• Single or Dual axis control
• Range of ergonomic handle designs
• Hall Effect or Potentiometric sensing
• Analog, CAN or PROFIBUS outputs
• Sealed above panel to IP66
• Safety features - switch/logic functions
• Superb proportional control
• Easily installed and interchangeable with model JC600