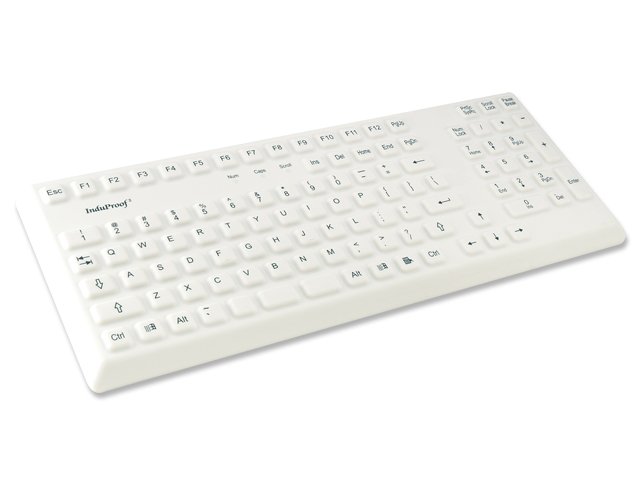 InduProof 2 Silicone keyboard
Material (buttom panel): plastic
Surface: Silicone
Additional component: Max. Protection level: IP68
Number of keys: 105
Interfaces: PS/2 or USB
Switching technology: Short travel keys
Operation force: 2,6 N
Switch travel: 0,3 mm
Switching cycles: approx. 3 Mio
Operating temp.: -40°C to +90°C
Dimension: 387 x 150 x 22 mm
Layout: american
Color: grey or back
Not suitable for use in meat processing industry!
Optical IP68 mouse available
Options / Ordering codes:
KG02003 TKG-105-IP68-GREY-PS/2-US
KG02005 TKG-105-IP68-GREY-USB-US
KG02434 TKG-105-IP68-BLACK-PS/2-US
KG02435 TKG-105-IP68-BLACK-USB-US